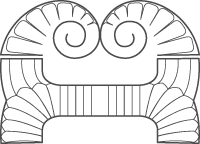 Collections
The work below is a mixture of paintings and illustrations. Some are for sale, some not yet, we are in the process of populating the shop… if you are interested in purchasing an original painting or illustration or a print not yet available in the shop please get in touch.  I also have prints and cards available of various of these images, available from the shop.
If you are interested in a commission or in working with me please also get in touch.
A huge thank you to James Potter for his fantastic reproductions.
Ariseama tubers
tubers in architectural pen on Bristol board
A3, cropped to A4 for display here, prints available as A4, A3 on request
Arisaema ink shoots
growing shoots in Japanese ink paste on Lambeth cartridge
roughly A3, float mounted and framed
I was inspired by Sarah Simblet who came to the Diploma course and did a day with us, she was amazing. While I was painting my Arisaema (watch this space…) I wanted to illustrate these growing shoots because they were so fascinating, so I did a drawing for each of my specimens, it was such an amazing experience, one which I will be repeating! Three of these have been sold, but prints are available in my shop.
Arisaema biseasonal
watercolour on Fabriano 5
450mm x 320mm
Fernation vernation
ferns in watercolour on Fabriano 5
28.7cm wide x 40cm high
Silver award winning submission for BISCOT 2014, these paintings are the sum of five years work due for entry in the 2014 BISCOT competition. The requirements for BISCOT entry are submission of a minimum of six paintings on a botanical theme. The inspiration for this set of paintings for BISCOT is a verdant colour palette and the fascinating shapes and diversity to be found in the fern family. My love of ferns goes back to childhood walks and play both in Scotland and Nigeria, discovering ferns secreted away in water runnels, hidden up trees, unfurling and eking out life in unusual and out of bounds nooks, unbound by regular garden cultivation.
Fruits, Seeds & Leaves & small works
various in watercolour on Fabriano 5 except for the leaf in polychromos colour pencil on Fabriano 5
various smallish pieces