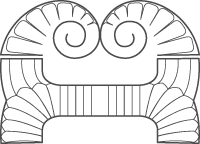 Marianne Hazlewood
botanical artist and illustrator
My work as a botanical artist and illustrator is a meld of the fascination that I feel for my plants, their structure and life cycle. This, combined with my approach to composition, honed during my years as a graphic and web designer, fuels my motivation and delight at being able to work with them. As a botanical artist I specialise in capturing detail.
Botanical illustration can be a long game and patience is needed, as I often grow my subjects to learn their nature before referencing them for my illustrations. However the time spent nurturing leads to a deep connection and insight into their growing cycle which is a bonus. I get very attached to my plants! This cultivation and devotion lends life and realism to my paintings and art work.
I currently exhibit with the Open Eye Gallery in Edinburgh, where I recently recently had a show. I also show with the VAS and SSA Opens, at various botanical art societies and I am a graduate of the Diploma in Botanical Illustration from the Royal Botanic Garden Edinburgh, I have an RHS gold medal, a BISCOT gold medal.
As an artist I am interested in connecting and working with botanists, horticulturalists, environmental scientists, botanical artists and illustrators and other artists, and in taking on commission work. I am also looking forward to the new projects on my ever growing to do list; some more ink work, watercolour and recently I have been delving into printmaking.
Exhibitions
On a Small Scale – at the Open Eye Gallery December 2020
Read more >>
'FLOW – VAS members' winter show' Online Exhibition, 1 December 2020 – 21 January 2021
Read more >>
'Scottish Society of Artists 30 X 30 Online Edition' Online Exhibition, 26 November 2020 – 15 January 2021
Read more >>
News
Herbology News – The Energy Issue
Read more >>
Our garden featured in BBC's Gardeners' World, ep 13
Read more >>
Article in The Botanical Artist, ASBA publication Dec 2019
Read more >>
Gold at RHS 2019
Read more >>
Gold at BISCOT 2019
Read more >>
Newsletter
If you want to know when I have exhibitions coming up, or something newsworthy to share, sign up (-_-)