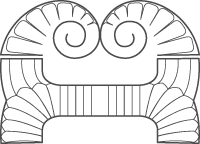 Marianne Hazlewood
botanical artist
I am a recent graduate of the Diploma in Botanical Illustration from the Royal Botanic Garden Edinburgh. My work is a meld of the fascination that I feel for my plants, their structure and life cycle, combined with my approach to composition.
I specialise in capturing detail.
I source and usually grow my subjects/plants and learn their nature before I work with them. The time spent nurturing leads to a deep connection and insight into their growing cycle that lends life and realism to my paintings and art work.
I am interested in connecting and working with botanists, horticulturalists, environmental scientists and other artists, and in taking on commission work. I am also looking forward to the new projects on my ever growing to do list; some more ink work, watercolour and possibly printmaking.
Upcoming Exhibitions
4th – 12th August . 10am – 5pm. Join me at the Pittenweem Arts Festival, where I will be exhibiting in a lovely cottage down on the West Shore with 3 other artists and creators. The Pittenweem Arts Festival has been running since 1982,… Read more..
Flora Scotia at Benmore Botanic Garden
5th July – 26th August 10.30am — 5.30pm Benmore Botanic Garden Courtyard Gallery The Flora Scotia exhibition has been extended and is now running in the Benmore Botanic Garden. Read more…