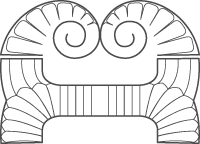 Marianne Hazlewood
botanical artist
My work is a meld of the fascination that I feel for my plants, their structure and life cycle, combined with my approach to composition.
I specialise in capturing detail.
I usually grow my subjects/plants and learn their nature before I work with them. The time spent nurturing leads to a deep connection and insight into their growing cycle that lends life and realism to my paintings and art work. Yes, I love my plants!
I am interested in connecting and working with botanists, horticulturalists, environmental scientists and other artists, and in taking on commission work. I am also looking forward to the new projects on my ever growing to do list; some more ink work, watercolour and possibly printmaking. I am a recent graduate of the Diploma in Botanical Illustration from the Royal Botanic Garden Edinburgh.