Preview – On a Small Scale – Open Eye Gallery
This year I have 5 pieces in the upcoming On a Small Scale exhibition at the Open Eye Gallery in Edinburgh, this is an online exhibition and all the works available will be viewable online, once bought they disappear so if you can't find them, they have been bought!
On a Small Scale will be online to the public from the 30th November, to access the show in advance (27th November) at the Open Eye Preview sign up to their mailing list for details .
Selected artists are invited by the Open Eye Gallery to submit works in any medium, all the pieces are 15cm x 21cm. The selection places the most established names in Scottish art alongside artists at the beginning of their careers, this exhibition celebrates the scope of contemporary art in Scotland.
Phone: 0131 557 1020
Email: mail@openeyegallery.co.uk
My New pieces
From top left: Arisaema kiushianum 1 – 'tweedledum',  Arisaema kiushianum 2 – 'tweedledee', Arisaema cilliatum leaf  – 'upright ' & Arisaema cilliatum infloresence – 'hello' & Arisaema tortuosum  – 'fairisle'
These are all Japanese ink paste on Lambeth cartridge. Price – £360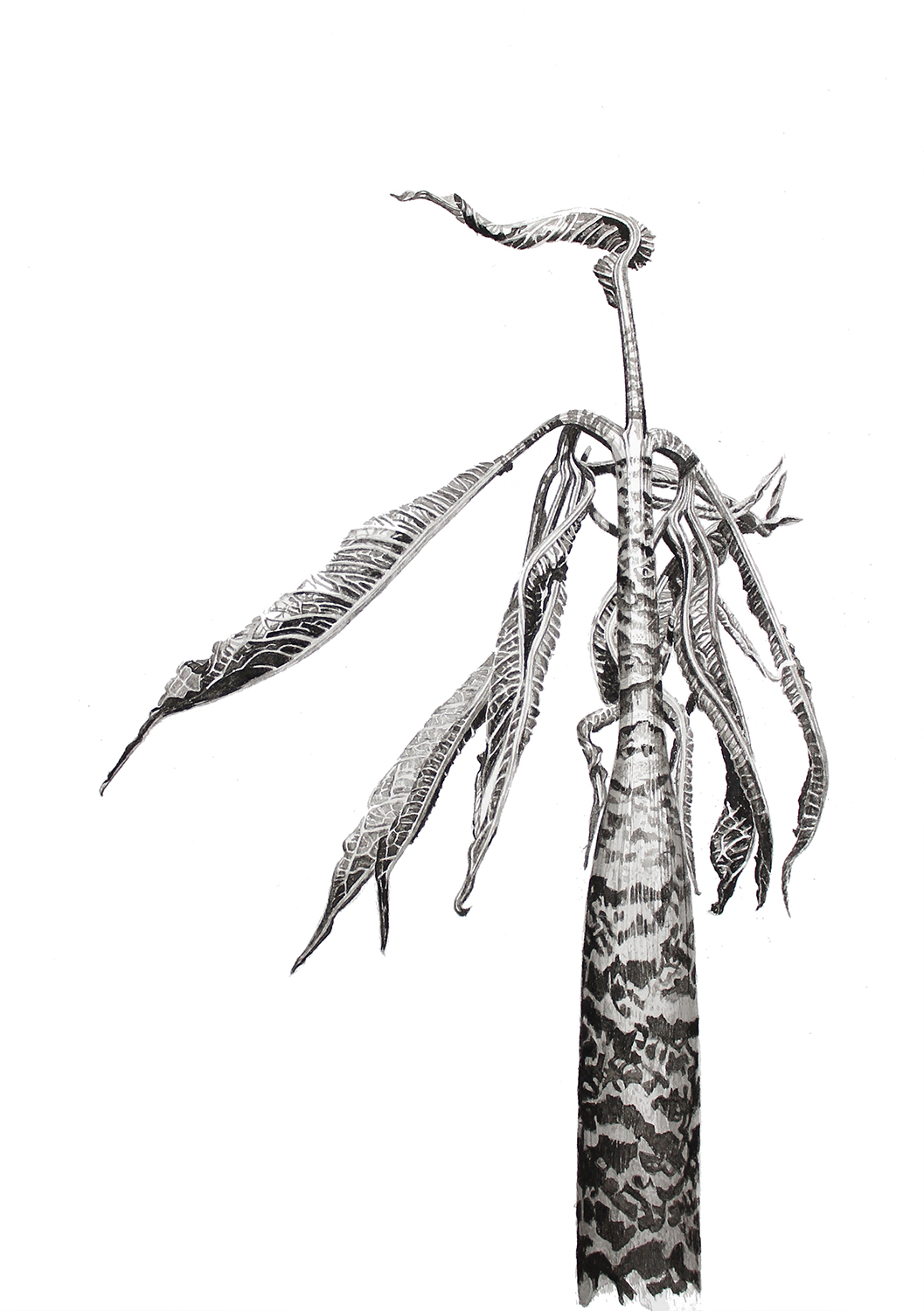 Notes
I couldn't resist calling the A. kiushianum tweedledum & tweedledee, these Arisaema have low to the ground, small but sturdy inflorescences, their foliage towers above them, and they reminded me of the original 'Alice in Wonderland' John Tenniel illustrations with their stripy hats!
I love the arc on this A. cilliatum stripy inflorescence, its just begging for attention, and the same with the new upright leaflet of the opening leaf, pointing in the direction of growth, such an exquisite and characterful plant which really reminds me of Tim Burton's cannon of works!
And finally, other favourite plant, A. tortuosum, despite its name, I love the form that this plant takes as it unfurls all of its leaflets, and I am attracted over and over again to this fantastic 'fairisle' patina over the pseudostem! What a gorgeous young plant!