It is with deep regret that I write that this event was sadly postponed due to the untimely death of Marchmont owner Hugo Burge. His death came as a great shock to his family and friends, to his collegues at Marchmont and further afield. Condolences to his family, and the wonderful Marchmont team at this time.
—
SADLY THIS EVENT HAS BEEN POSTPONED
I'll be posting new dates in my newsletter as soon as I have them.
—
I am delighted to be taking part in the Marchmont Makers Market & Open Studios again!
Come and see me from the 13th to the 14th of May 2023. Timed entry tickets are free* and can be booked online.
Marchmont Studios (situated 500m from Marchmont House), are set around the old stables courtyard (beautifully restored in 2020), and are normally only open by appointment, so this is your chance to visit and talk to the makers along with some resident and visiting artists. There will also be a 'Makers Market' where local makers will showcase their works, and a variety of catering outlets.
I will be exhibiting in a Makers Market Stall, which are in larger tents this year, again bringing a botanical flavour to the weekend, I'm looking forward to displaying some of my new fabrics and wallpaper at the show, alongside prints and cards.
Marchmont House Open Studios
13 – 14 May 2023
10am – 5pm
Marchmont Studios,
Marchmont Estate
Greenlaw, Duns, TD10 6YL.
You may also wish to book an
Outdoor Sculpture Tours
.
Marchmont House
are holding special tours with either Hugo Burge, owner of Marchmont, or with Charlie Polson, a sculptor who is well represented at Marchmont, both will be fascinating! The tours last around 75 minutes (or longer). Their sculpture collection covers a period from the early 18th century to 2021, including abstract work, classical figures, to growing works and pieces inspired by the trees and landscape of the estate.
*If you wish you can make a charitable donation to support Marchmont Makers Foundation to support artist residencies and local community projects.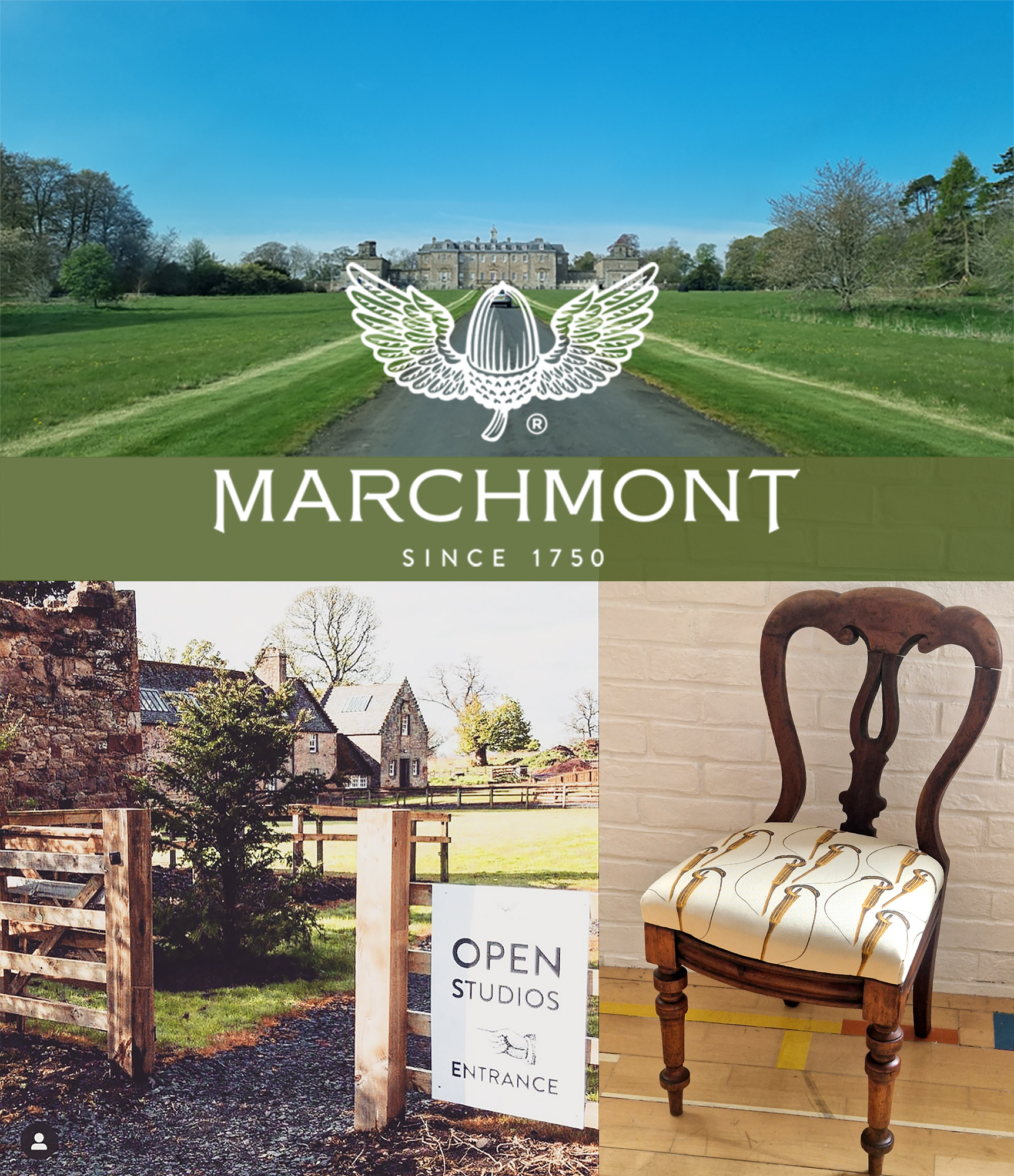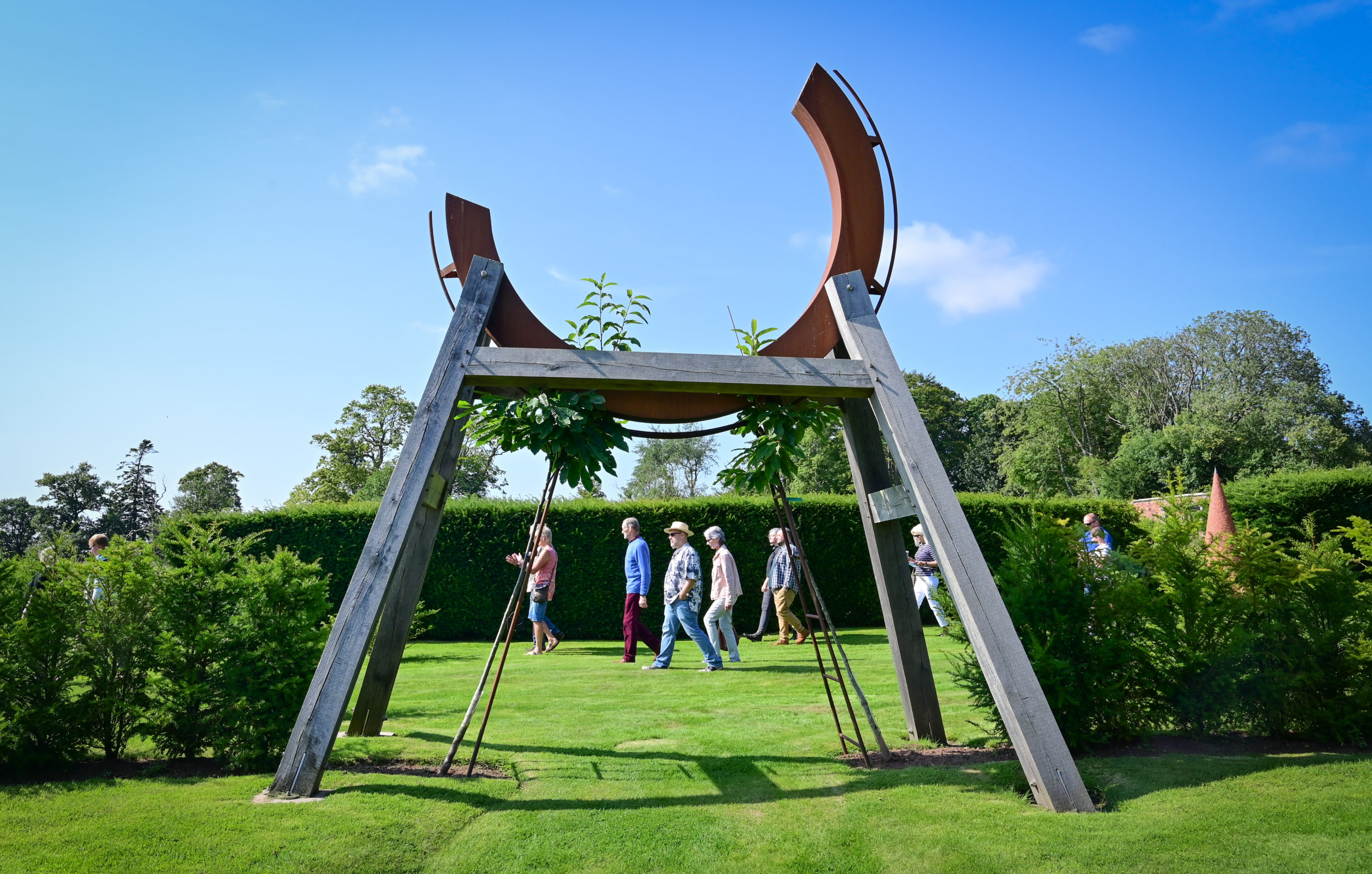 Marchmont House
Marchmont House
, formerly the home of the McEwan family and in particular
Rory McEwen
, **one of Britain's best botanical artists, (responsible for the resurgence of botanical art as a popular art form and for introducing botanical art into the modern contemporary space), is now owned by the Burge family. Oliver and Hugo Burge took on the restoration of the house and estate, and Hugo Burge​ has established a fantastic sculpture and art collection and is now developing the estate as a place to nurture creators and makers, with studios available to selected resident artists and residencies available through various Scottish arts societies.
Last year I attended a day of celebration of Rory McEwen at Marchmont house, '
Spirit of Roy McEwen
', if you are interested in the event
read more about it >>
Marchmont House also offer tours of the house periodically, again I'd recommend these, I was lucky enough to go on the curators tour last year!