Two gallery visits…
Portrait gallery, Edinburgh
Alison Watt: A Portrait Without Likeness at the Portrait gallery – on until the 9th January 22
I visited this after seeing a video discussion with Alison Watt, she is new to me as an artist, but I was enthused by her approach to this exhibition looking at the paintings of Allan Ramsey and picking out elements that she felt told an interesting story of their own. In particular (obviously) I was attracted to the roses, but also the feather I found very attractive. If you go to see it I'd love to hear what you think, I was really intrigued by the relationships between the paintings and now also between the painters!
While I was there I also went to see Thomas Joshua Cooper | The World's Edge  on until the 23rd January 22 – this was a fascinating look at the extremities of land at various points around the globe – beautiful photography – in particular some of the artic landscapes.
RSA Edinburgh
I went to see the RSA shows ANDIAMO: Forty years of the RSA John Kinross Scholarships to Florence & JAMES CASTLE: FIRST LIGHT
Although these are now 'past' exhibitions, you can still visit them online!
Both a breath of fresh air after lockdown! The RSA Kinross Scholarships covered a multitude of artists and media, I have included a few of the works that I most enjoyed below.
Janie Nicoll
Lupin – Tiny Little Hands, 2021 and Cornflowers – Yesterday's News, 2021, both Collage using newspaper – Janie showing how you can represent botanical forms in a vastly different way.
Steven MacIver Duomo I & Duomo II, oil on canvas and oil and gold leaf on canvas, 2019 – these were large, and fantastic, I love the light falling across these and the technique!
Matt Collier
Toxic Nausea, 2012, Ink, pen, varnish on transparent plastic – I found the multi-layered approach to this fascinating, and it also has a botanical theme if you look closely.
Jessica Harrison, Scooter Swarm, 20005-07, paper collage – I just love the shapes and symmetry – fantastic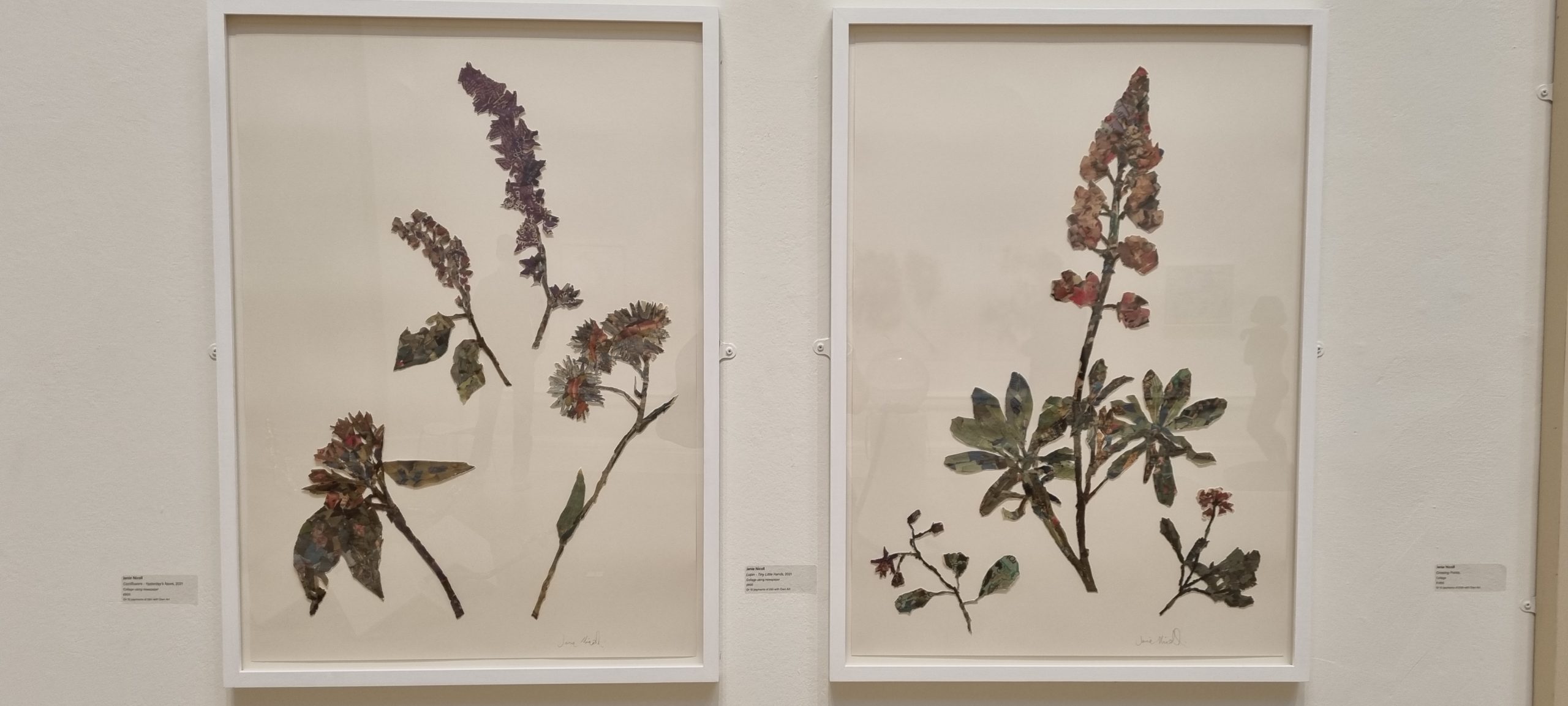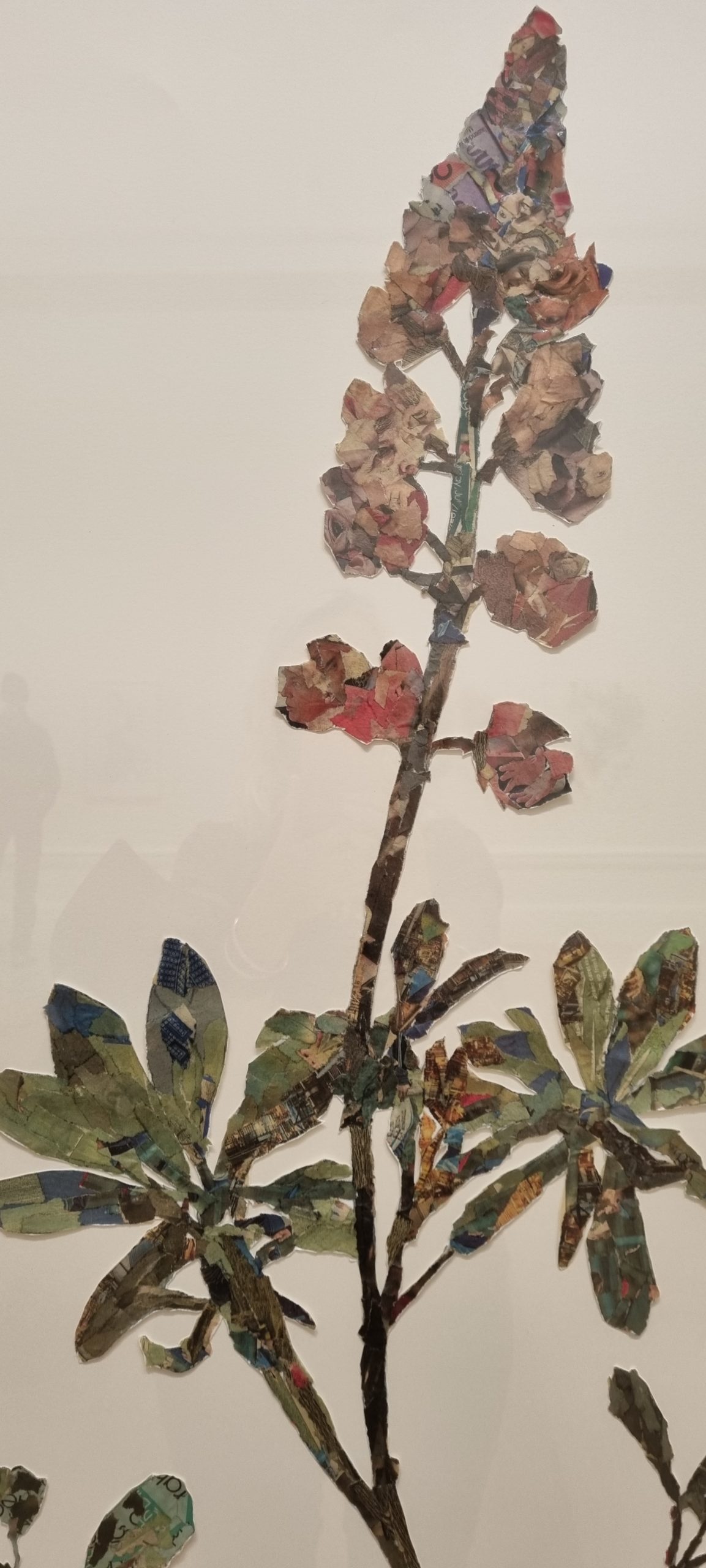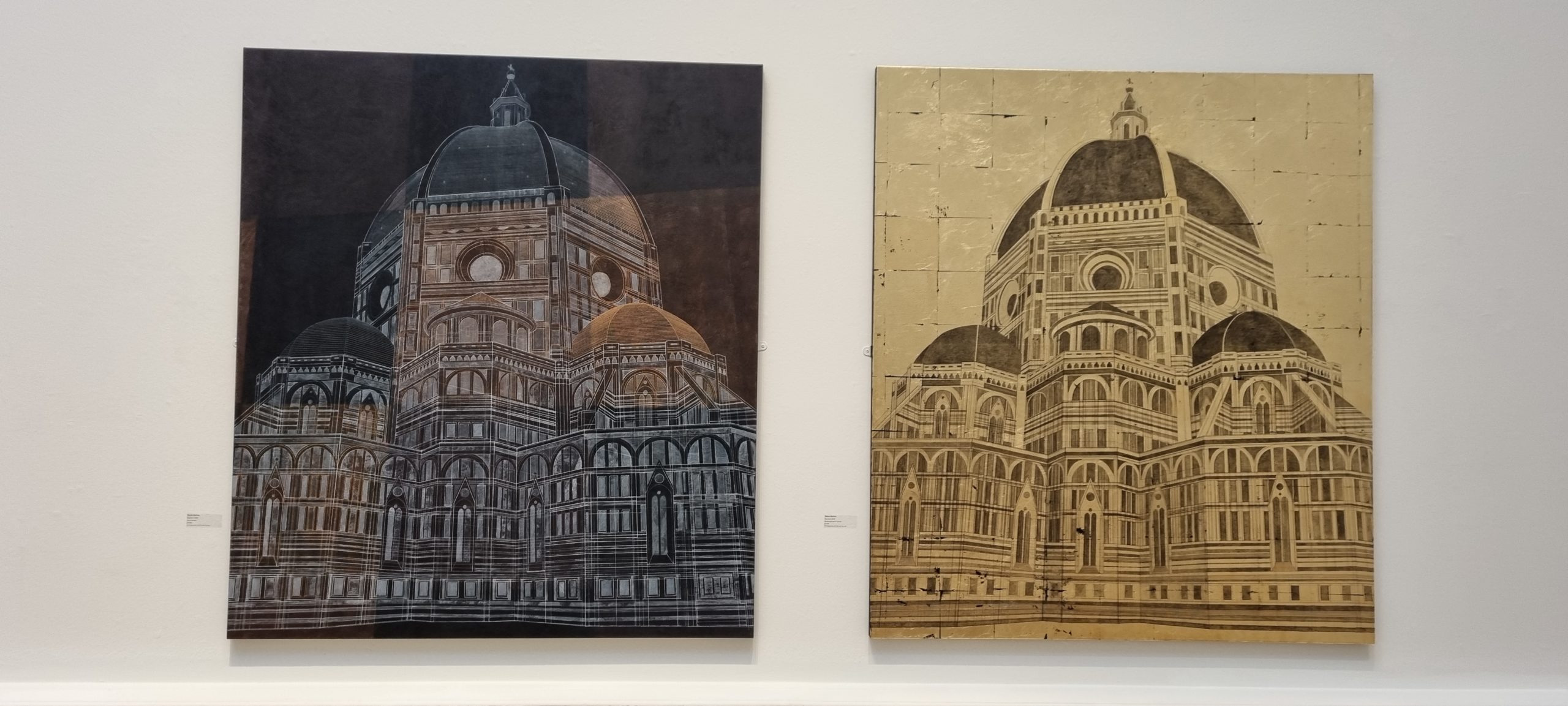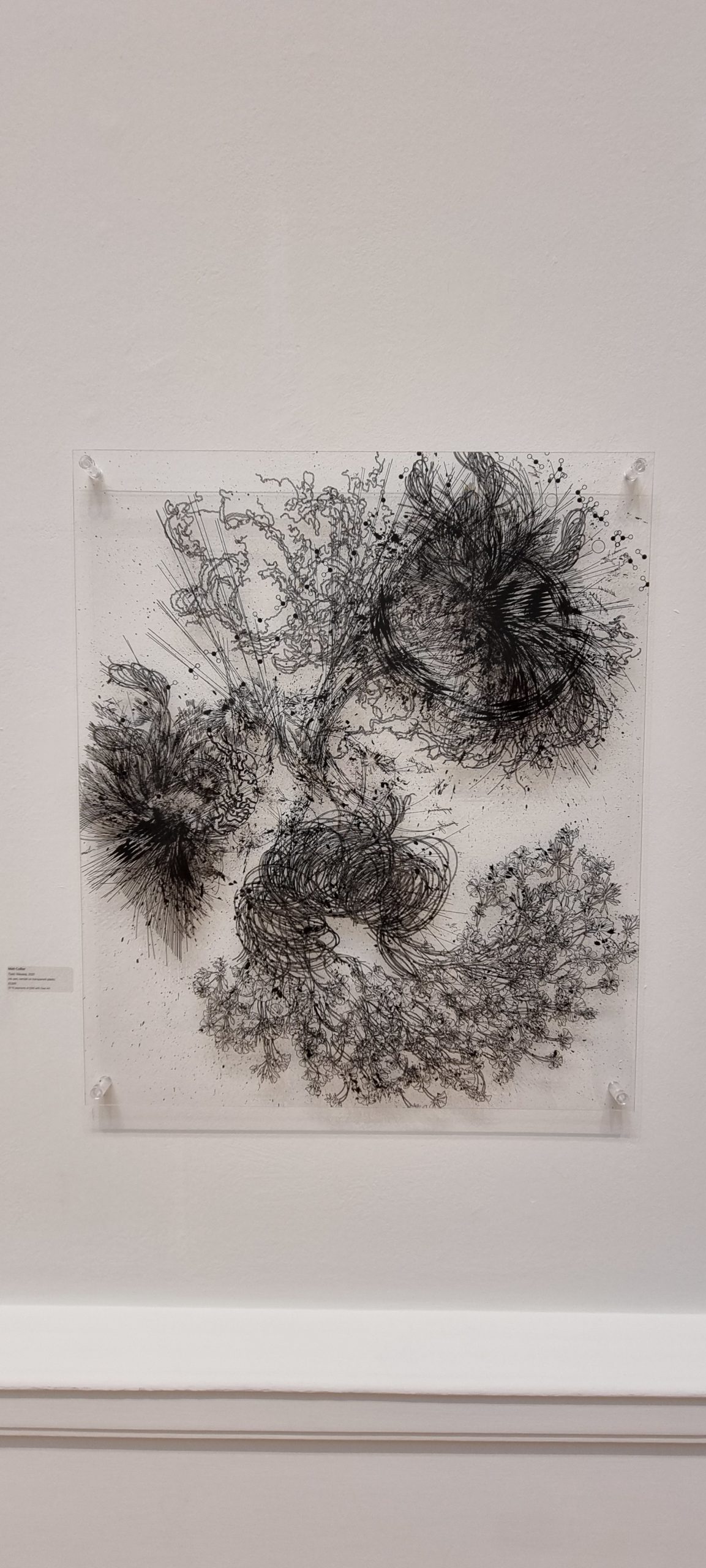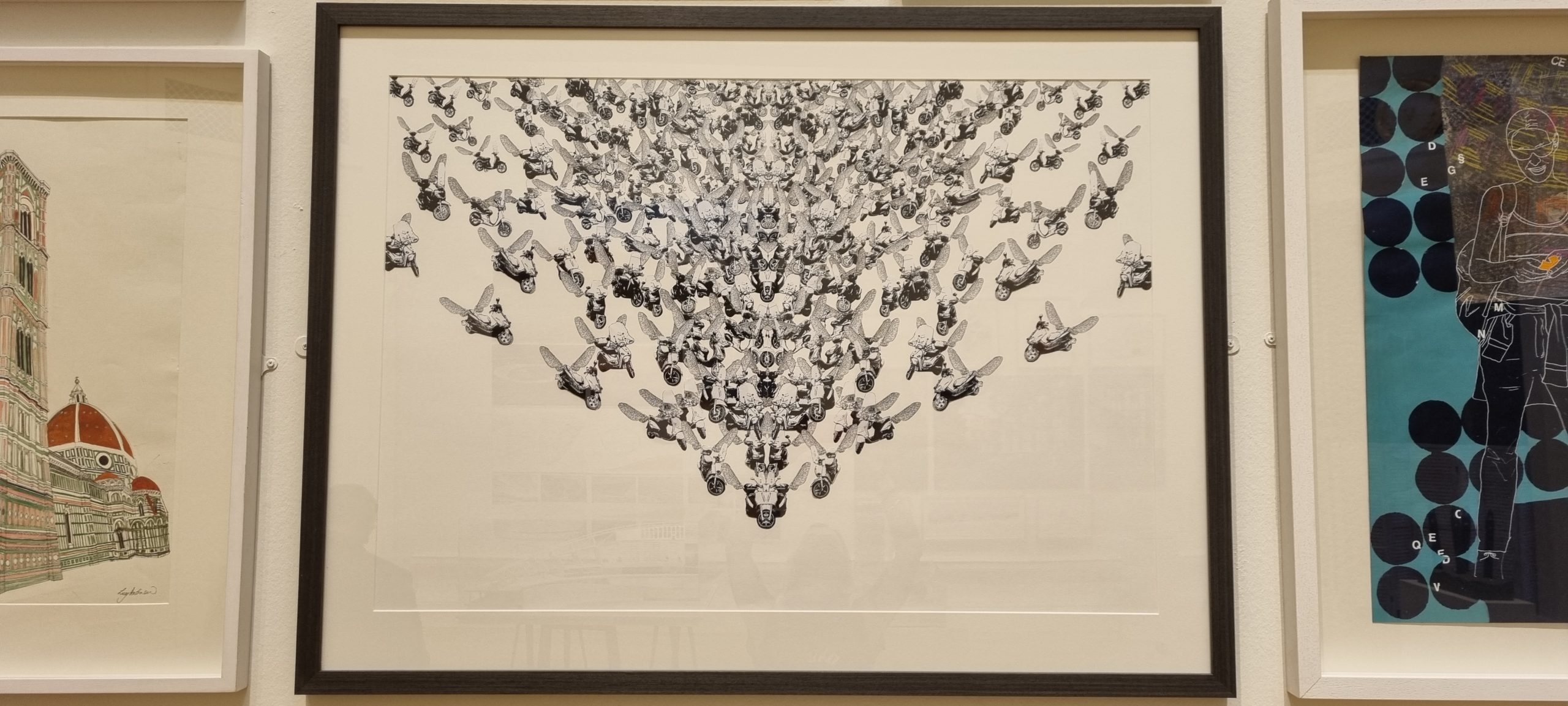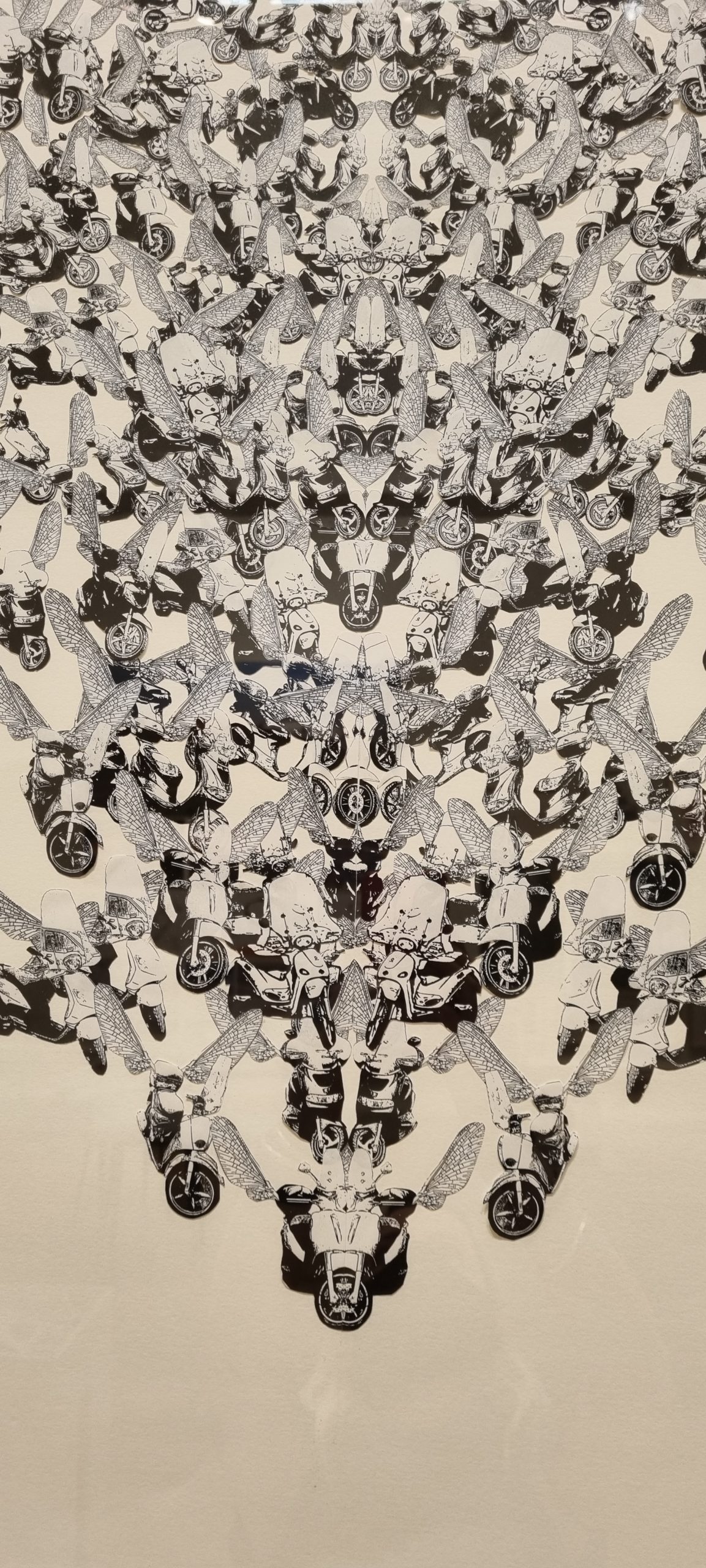 James Castle was also new to me, and I loved the form in his sculptures and the reduction of intricacies, but also his perspective, in terms of placing objects in unexpected contexts or positions and making the viewer question the shapes and positions, a really fun thing to do with such beautiful forms.
Catapult, Painted Limewood
Tulip Head, Painted resin and hardwood
Beneath the Hill, Painted limewood and jesmonite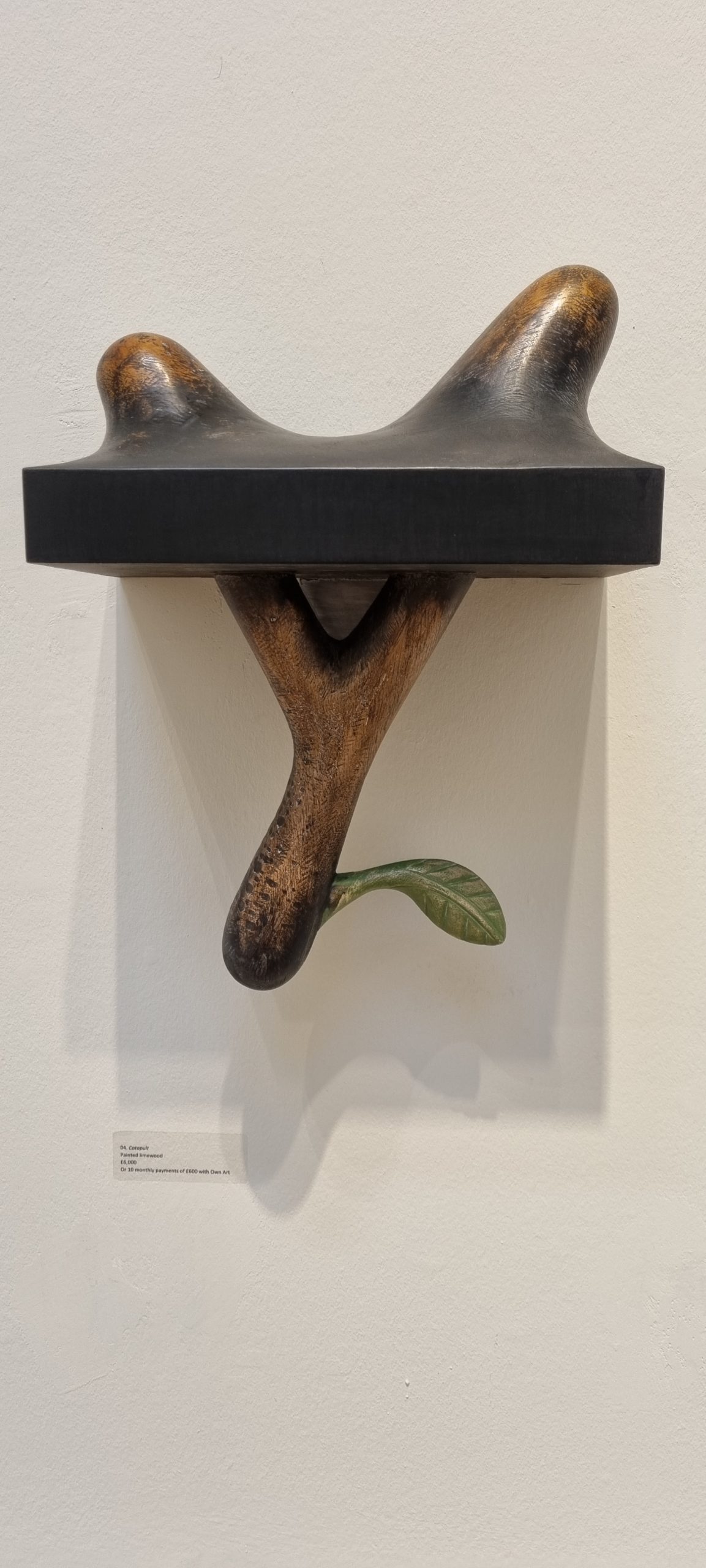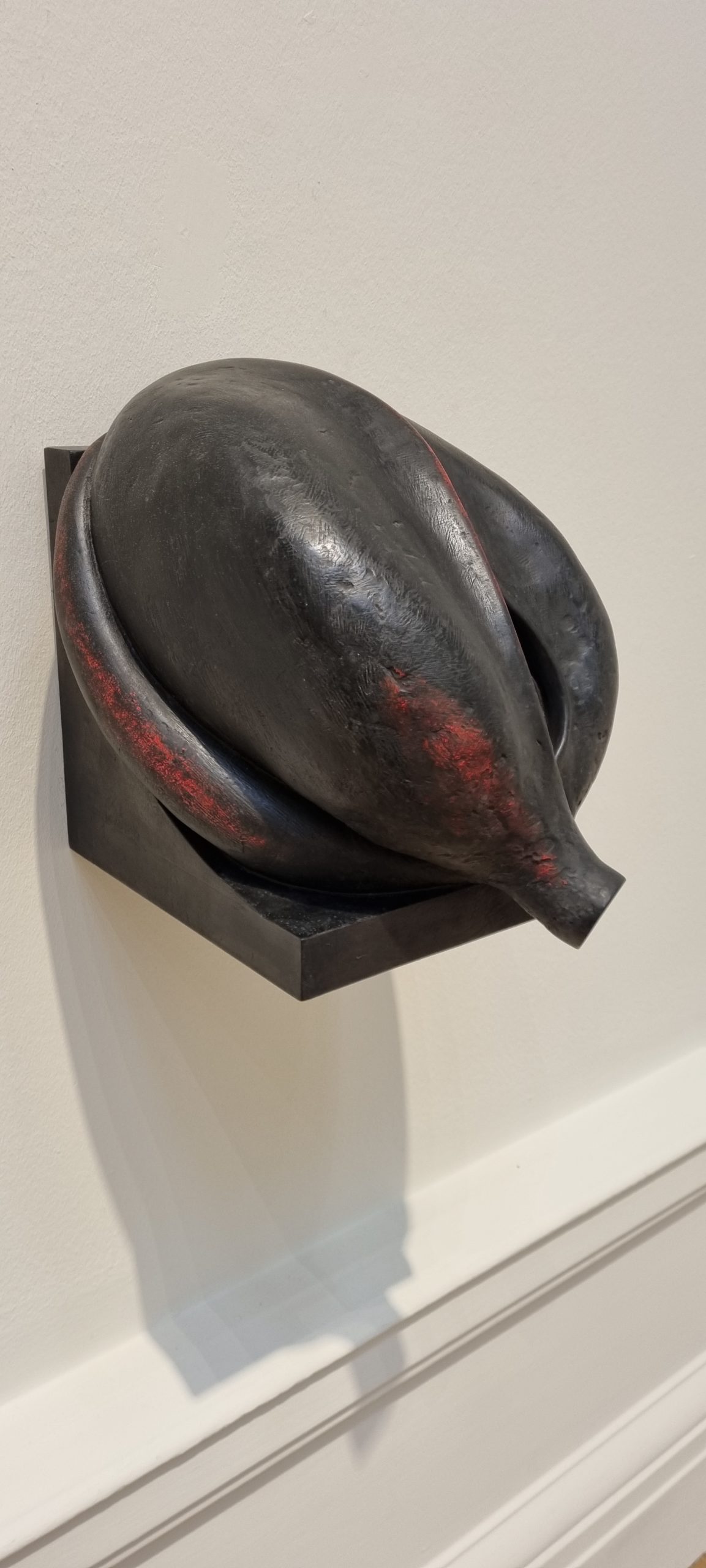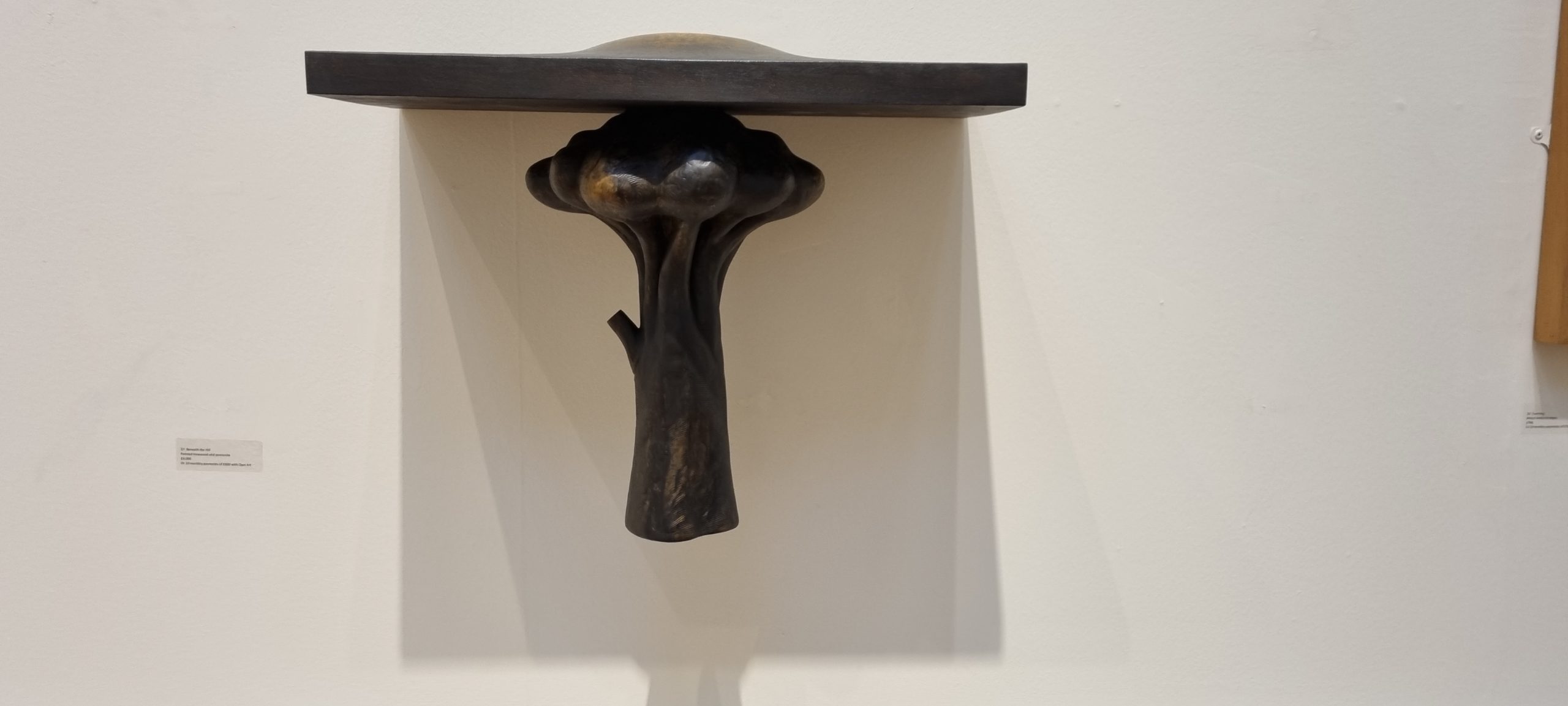 And an excursion…
My friend and I decided to have a day out together, she thought that I would love Wander Woman's excursions and she was right! Having a day out focusing on the ecosystems around us and connection with friends and new like-minded people was just what I was yearning for after 18 months of covid!
Wander woman excursions were absolutely the right fit for us, Anna's excursions are really thoughtfully scheduled, allowing us to enjoy the outdoors at a relaxed and thoughtful pace, taking time to think about and consider our surroundings. Do a little meditation, a little activity, a bit of chat, a cup of tea around the fire – bliss!
We went on the Mermaids and Smudge Sticks excursion, which was so revitalizing, I may as well have been birthed new into the sun, I recalled comforting feelings that I had as a child on the beach. We met with Anna and were lucky with the weather, it was a glorious sunny day. We walked silently for a bit gathering a few bits and pieces that caught our attention, we shared stories and walked barefoot, we meditated, and then we went down to the beach for a float before coming back out to eat lunch and bind smudge sticks in the sun. Anna had collected a bouquet of herbs and presented them with their traditional medical uses which we bound together with rose petals and collected grasses. We came away feeling so refreshed and gently energized – what a feeling. I highly recommend refreshing yourself with a wander, you'll love it!