I had a busy winter preparing for exhibitions…
One of my secret thoughts as I visit exhibitions is wondering how my work might look up in these spaces. Last year I realised that there were opportunities with the SSA (Society of Scottish Artists) and VAS (Visual Arts Scotland) annual open exhibitions, and as such I got my head down, wrote up my artists statement and notes on my work to be submitted alongside paintings and illustrations for consideration in these amazing contemporary exhibitions.
I was fortunate to have two pieces selected for each exhibition water colour pieces for the SSA and Ink illustrations for the VAS. It is a fantastic feeling to see your work on the wall alongside those whom you admire and in such a beautiful space. Really worth all the effort involved, and I also really enjoyed the opportunity to volunteer with the SSA set up.
SSA show to the left, my paintings are on the wall alongside work by: Aleksandra Kargul, Helen Glassford, Cecile Simonis, Andrew Phillips, Gillian Murray, Keith Epps, Anupa Gardner and Carol Sinclair.
VAS show to the right, my ink pieces are on the wall alongside work by: Annie Mulvey, Aileen Keith and Lyndsey Gilmour.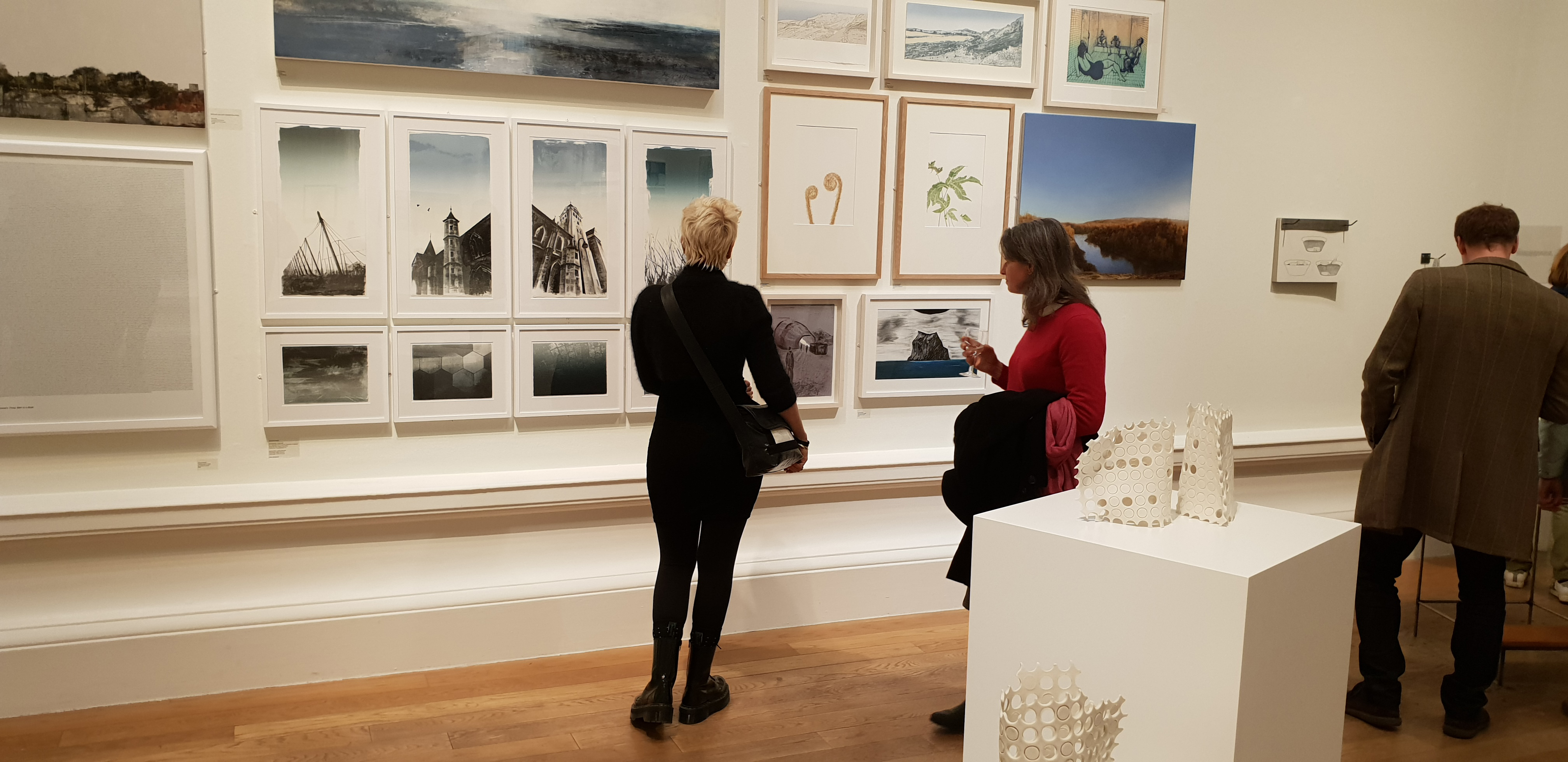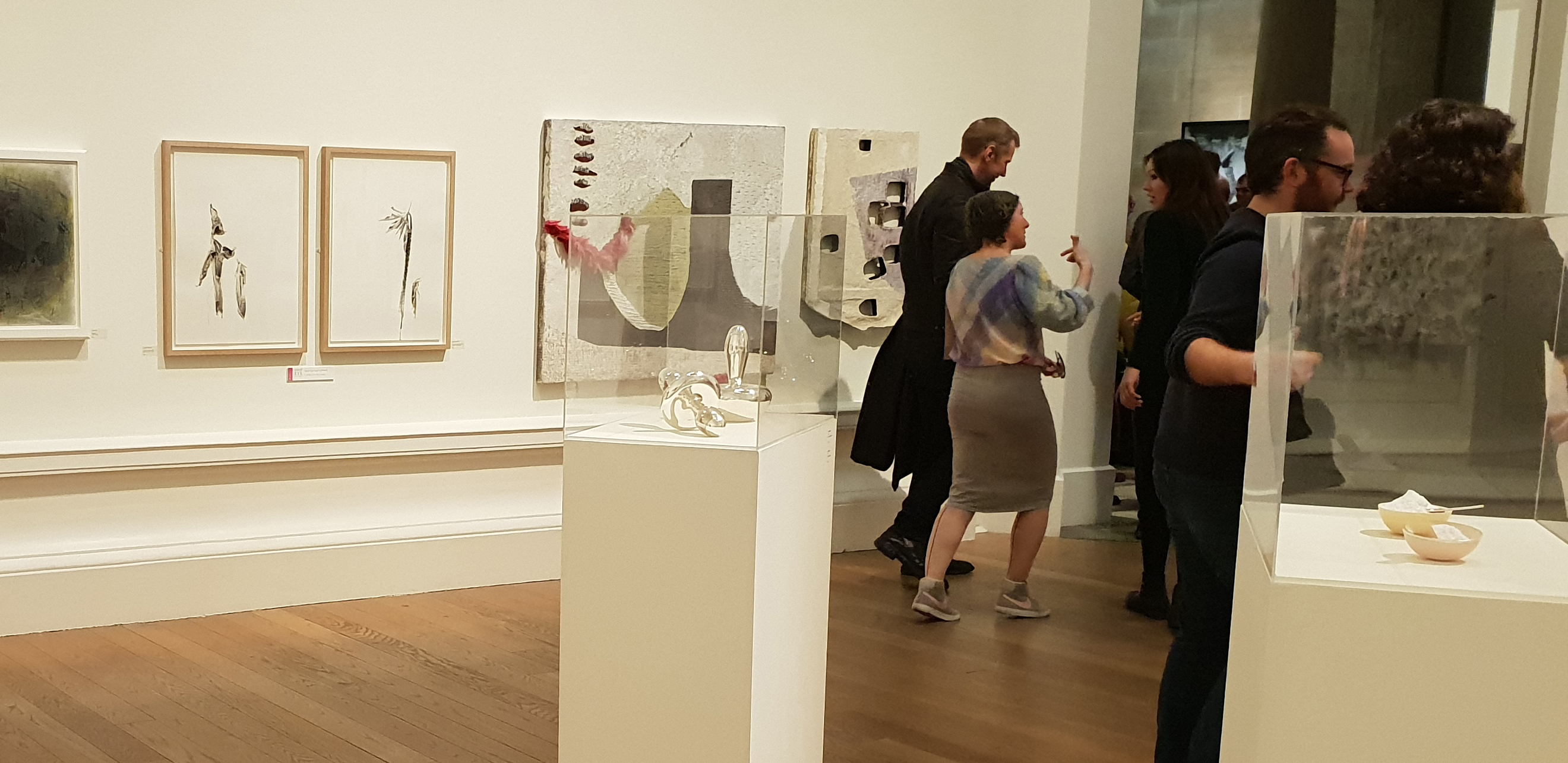 At hand in for the VAS show I discovered that one of my pieces was in the catalogue (-_-) alongside Rebecca Holloway's Enwrap and Tricia Thom's Moon Jar.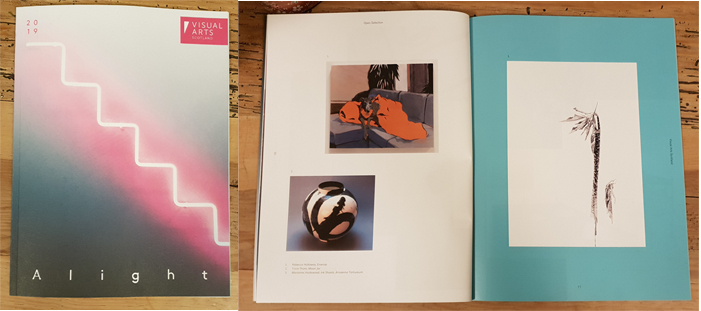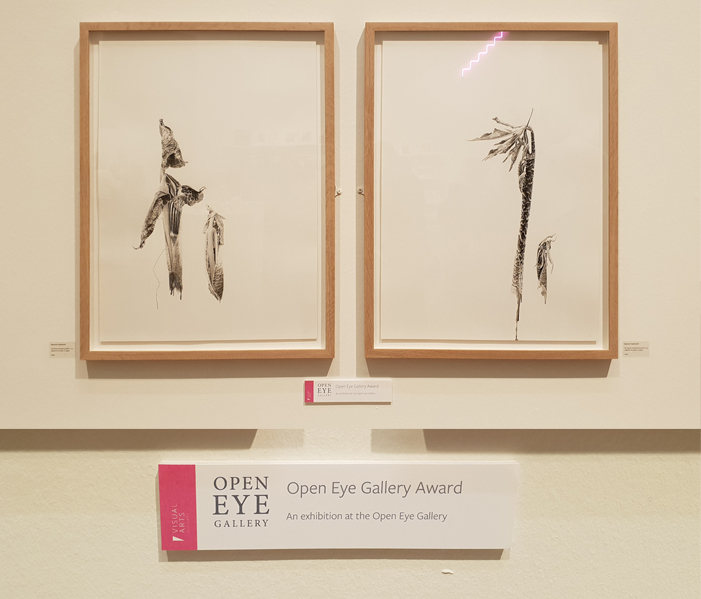 And finally…
I've started painting again after a bit of a hiatus and I am really loving it – oh energy please stay so that I can carry on! With my new Arisaema painting on the go I've been listening to "The Gentle Art of Swedish Death Cleaning" by Margareta and Jane Magnusson – I've had a wee clear out, but not a death clean by any means… however now that I've pulled everything out it's all a bit of a mess… I've also been listening to an autobiography of Paul McCartney by Philip Norman, which is long… but interesting (-_-) I did wake up with "The Fool on the Hill" going round and round 😉 my head this morning…