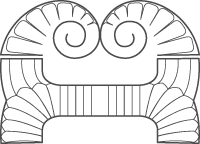 Terms and conditions
The use of this website is subject to the following terms and conditions. By using this website you agree to be legally bound by these terms and conditions.
The pages of this website are prepared and issued in the United Kingdom and are intended for the information of United Kingdom residents only. All reasonable care has been taken to ensure the information contained within the pages of this website is accurate, current and complies with the relevant united kingdom legislation and regulations as at the date of issue, no liability can be accepted for any errors or omissions or for this information becoming out of date. consequently, no liability will be accepted for any losses or damages (whether direct, indirect, special, consequential or otherwise) arising out of errors or omissions contained in this website. Further, no warranty is given that the website shall be available on an uninterrupted basis, and no liability can be accepted in respect of losses or damages arising out of such unavailability. Also, no liability will be accepted in respect of losses or damages arising out of changes made to the content of this website by unauthorised third parties.
The terms and conditions of use of this website are governed by the laws of Scotland and any dispute regarding this website shall be subject to the exclusive jurisdiction of the Scottish courts.
Risk
Access to and use of this website is at the user's own risk and there can be no guarantee that the use of this website or any material downloaded from it will not cause damage to any property, including but not limited to loss of data or computer virus infection.
Linking to third party websites
This website may contain links to other websites which are hosted and maintained by third parties. you link to such websites at your own risk, and no representations are made regarding the content of any such website. No liability will be accepted for any loss or damage that may arise from the use of such third party websites.
Use of Cookies & EU Cookie Compliance
This website uses Google Analytics, a web analytics service provided by Google, Inc. ("Google"). Google Analytics uses "cookies", which are text files placed on your computer, to help the website analyze how users use the site. The information generated by the cookie about your use of the website (including your IP address) will be transmitted to and stored by Google on servers in the United States.
_utma tracks the number of times a visitor has been to the site, when their first visit was, and when their last visit occurred.
_utmb and _utmc track how long a particular visit takes.
_utmz tracks which site or search engine the visitor came from, the link clicked or keyword used, and the visitor's geographic location.
These four cookies are placed by Google Analytics. Google will use this information for the purpose of evaluating your use of the website, compiling reports on website activity for website operators and providing other services relating to website activity and internet usage. Google may also transfer this information to third parties where required to do so by law, or where such third parties process the information on Google's behalf. Google will not associate your IP address with any other data held by Google.
You may refuse the use of cookies by selecting the appropriate settings on your browser, however please note that if you do this you may not be able to use the full functionality of this website. By using this website, and confirming that you are happy to accept cookies you consent to the processing of data about you by Google in the manner and for the purposes set out above
Read more about Google Analytics or download the Google Analytics Opt-out Browser Add-on.
Shop Terms
Availability
All items are subject to availability. Validly stated prices on our website remain in effect for so long as the merchandise is available or as otherwise stated on our website. I will inform you as soon as possible if the goods you have ordered are unavailable.
Accuracy of content
I take reasonable steps in the preparation and maintenance of this website to ensure that all prices quoted are correct at time of publishing, and that the descriptions of my products are fair and accurate. However, I do reserve the right to decline any order where there has clearly been a material error, or where there is an inaccuracy or omission in the price and/or description of any of my products and/or services as displayed or advertised on the website.
All prices displayed exclude delivery charges i.e. the price displayed is the price you pay, excluding delivery.
Colours are representative and may not reflect exact shades. The user accepts that colour differences can occur in any product when it is being viewed and compared on a computer screen. The user accepts that they will have no right to reject a product on the basis of minor colour differences.
Payment
Payments are taken using Paypal, which I feel gives you the best financial protection.
Returns
I anticipate that you will be delighted with your purchase/s. However, if for any reason you are not completely satisfied, I will be happy to offer a refund, exchange or replacement, on all goods returned to me within fourteen days of your receipt of goods. Provided products are in their original, unopened and unused condition.
I will only refund the cost of products being returned, however not the Postage and Packaging Costs. If you order a product with Free Postage and Packaging and you decide to return it to me for a refund I will refund you the cost of the Product minus any Postage costs I have incurred.
Delivery
All products are mailed to you within 1 week of your order. I use Royal Mail and couriers depending on the size of the purchase. When your order is dispatched I will email you to inform you of which method has been used to mail your parcel. Please note that Royal Mail has a policy that First Class Post can take up to 15 days to deliver, although most are delivered within 2 days. I am unable to submit a claim to Royal Mail for parcels that have gone astray until 15 working days have expired.
Cancellation
You have a legal right to cancel your order within 14 working days starting with the day after you received your product(s). I will provide a full refund in accordance with my Returns policy.
Please inform me by email mail@mariannehazlewood.co.uk
These terms & conditions do not affect your statutory legal rights.
Address – Marianne Hazlewood, Unit B6, Midlothian Innovation Center, Edinburgh, EH25 9RE
Copyright
copyright © marianne hazlewood. all rights reserved.
copyright in the pages of this website, in the screens displaying the pages and in the information and material contained therein and their arrangement is governed by copyright © and owned by marianne hazlewood unless otherwise indicated. Reproduction in any form of any part of the contents of this website without prior written consent is prohibited unless for private, non-commercial viewing purposes.
Privacy policy
I value my customers and respect your privacy. Any information that you give me is held with the utmost security. Your visit to my website and your use of any of the services or features I provide is subject to my terms and conditions of which this privacy policy is part.
This Privacy Notice explains in detail the types of personal data I may collect about you when you interact with my site. It also explains how I will store and handle that data, and keep it safe. I hope the following sections will answer any questions you have but if not, please do get in touch with me.
What sort of personal data do I collect?
If you have made a purchase with me: your name, billing/delivery address, orders and receipts, email and telephone number.
For your security details of your visits to my websites, and which site you came from to mine.
To deliver the best possible web experience, I collect technical information about your internet connection and browser as well as the country and telephone code where your computer is located, the web pages viewed during your visit.
How do I use the personal information?
To process any orders that you make by using my websites. If I don't collect your personal data during checkout, I won't be able to process your order and comply with my legal obligations.
The data privacy law allows this as part of my legitimate interest in understanding my customers and providing the highest levels of service.
Remember, if you choose not to share your personal data with me, or refuse certain contact permissions, I might not be able to provide some services you've asked for.
With your consent, I will use your personal data, preferences and details of your transactions to keep you informed by email, about relevant products and services including tailored special offers, discounts, promotions, events, competitions and so on.
Of course, you are free to opt out of hearing from me by any of these channels at any time.
How do I protect your data?
I know how much data security matters to all my customers. With this in mind I will treat your data with the utmost care and take all appropriate steps to protect it.
I secure access to all transactional areas of our websites and apps using 'https' technology.
Access to your personal data is password-protected, and sensitive data such as payment card information) is secured and tokenised to ensure it is protected.
M

y IT team

 regularly monitor my system for possible vulnerabilities and attacks and carry out penetration testing to identify ways to further strengthen security.
How long do I keep it?
Whenever I collect or process your personal data, I'll only keep it for as long as is necessary for the purpose for which it was collected. At the end of that retention period, your data will either be deleted completely or anonymised, for example by aggregation with other data so that it can be used in a non-identifiable way for statistical analysis and business planning.
Who do I share your information with ?
Here's the policy I apply to those organisations with whom I share your data, my intention is to keep your data safe and protect your privacy:
I provide only the information they need to perform their specific services.
They may only use your data for the exact purposes I specify in our contract with them.
I work closely with them to ensure that your privacy is respected and protected at all times.
If I stop using their services, any of your data held by them will either be deleted or rendered anonymous.
Examples of the kind of third parties I work with are:
IT companies who support our website and other business systems.
Operational companies such as delivery couriers.
Direct marketing companies who help me manage our electronic communications with you.
I currently use the following companies:
Dropbox
Mailchimp
RG Computers
Paypal
There are several ways you can stop direct marketing communications from me:
Click the 'unsubscribe' link in any email communication that I send you. I will then stop any further emails from that particular division.
Get in touch with me directly and let me know that you wish to unsubscribe.