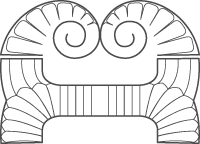 Biography
When I was 15, I visited the Royal Botanical Garden Edinburgh's festival exhibition of "The Botanical Paintings of Rory McEwan" I immediately went home and tried to reproduce watercolours of dried leaves and paint sweet peas. I wasn't able to accomplish my vision and match my inspiration at that time, but a seed was sown… 😉
In 2007 I began evening classes in botanical illustration at Royal Botanic Garden Edinburgh, Alicia Salizar, our tutor, looked at my work and said, "I know what you want to do." With that, she began to show me how to accomplish paintings that matched my aims. Need I say that Alicia is an amazing woman and artist?
I graduated with a Diploma in Botanical Illustration from the Royal Botanic Garden Edinburgh on Friday 8th September 2017. I am now a Dip BI! I managed to achieve a distinction and received the Eve Bennett award for Botanical Illustration, I will update the work here so come back to see more in a few months.
New ongoing snapshots of work is available via instagram >>
—
RBGE Diploma in Botanical Illustration, with distinction 2017
Eve Reid Bennett Award for Botanical Illustration 2017
Silver award "Fernation" BISCOT 2014
—
I am based in Edinburgh.
I would like to thank the following people for their support and encouragement: thank you guys!
Alex Hazlewood, Elspeth Third, Donald Third, RBGE, Alicia Salazar, Greg Kenicer, Al Elliot, Jacqui Pestell, Sharon Tingey, Lizzy Sanders, Claire Banks, Sarah Simblet, James Potter, Andrew Ensole, Pamela Richardson, Louise Olley, Claire McGhee, Anne Swan, Janis Bain, Fiona Strickland, Robert Mcneil, Lawrie MaCallum, Andrea Geile, Jason and Lucy, Lara Matthews, Mike Keep, Mike, Tim Penrose & Dick Hayward and Steven & Kerry.
I have other illustration work here if you fancy a look www.treacherous.co.uk